I don't know why the word "unknown" often is used to give an impression for a worry, potential trouble, instead of a nice surprise or upcoming discovery. The same way, for many people a phrase like "wild nature" speaks about creeping danger, something out of control, instead of being related with purity and primal harmony, for example. Truly, it's up to us to decide if the cup is half-full or half empty!
I decided to write this text, to help the visitors of our website to choose if they need a guide or not. The truth should cool down the excessive enthusiasm that makes us reckless sometimes. On the other hand, the timid ones must be encouraged in their first independent steps outside.
When we really need a guide? We do for sure, when we can't solve particular situations by ourselves. While passing on unknown terrain or track, if lack of enough self-confidence occures, we do need a guide. In case of technical difficulties during walking or climbing we need someone to ensure our safety, regarding the risk of a fatal fall, avalanches, frost bites, falling rocks, dehydration, etc. When the stake is too high, the help of a guide is often irreplaceable.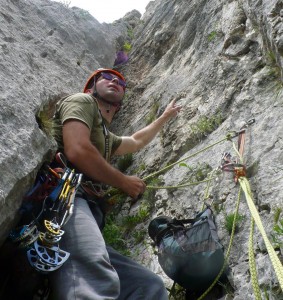 Central wall, Vratza, Bulgaria – climbing of Vinkelite tour (6+ UIAA, 380 m). The next pitch has lots of loose rocks and just a few places to put gear, so instructions are needed…
The guide can make a trip not just safer, but also funnier, more intriguing. Unlike his tourists, he knows well the visited destination.
Once we get into deep waters we see that we can swim also there. On an organised trip, many inconvinient circumstances are basically mitigated. And usually it takes time before to dare to make a long trip abroad or a technical hike on our own. This bold step forward requires some will and it pays off well, in conditions of good preparation and manageable risk. Going to far destinations needs a solid trip organisation, including long collection of information, we pay visits to some institutions (such as embassies for visas, hospitals for vaccines…), buying of equipment according to circumstances we expect, etc. If it's about a difficult mountain route, a guide can help us with knowledge and abilities to deal with mishaps. But even here we can go by ourselves, relying on experience already gathered. This part of our personal development is very important, in case we look for a progress in this area exactly.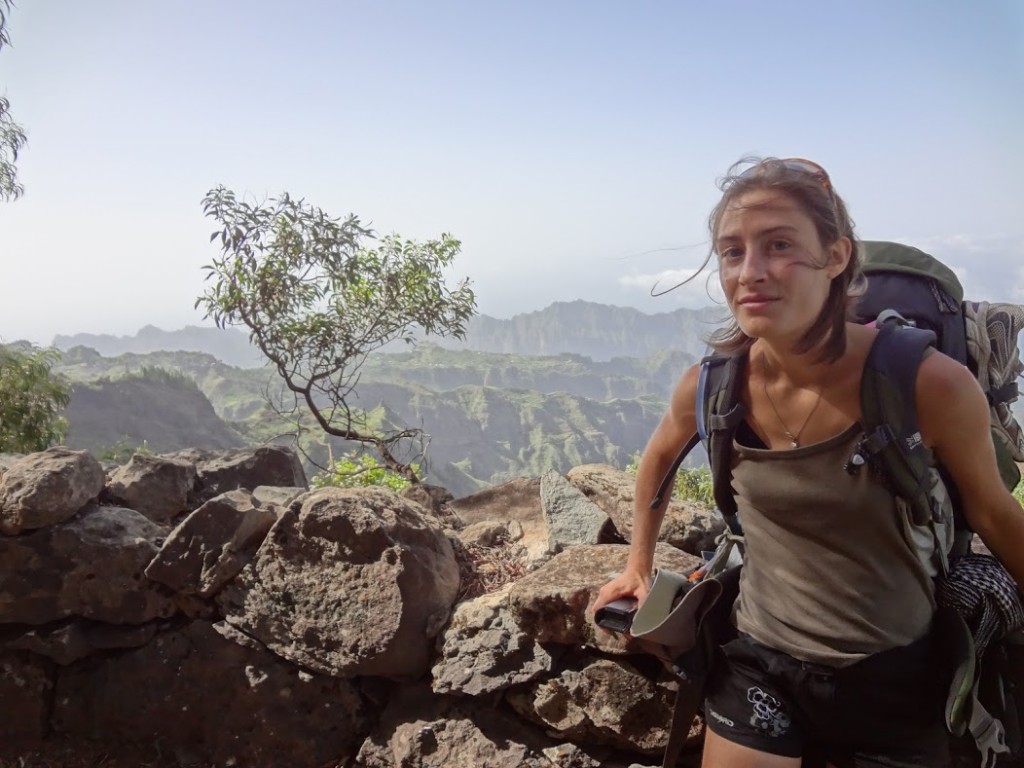 I won't forgot this girl I guided once. She travels on organised trips, but also gets self-organised, from time to time.
In brief, each step towards our own development costs effords and discomfort. So…
A GUIDE IS NEEDED, WHEN WE DON'T WANT TO WASTE EXTRA EFFORDS OR WHEN WE LOOK FOR A QUICK PROGRESS, RELYING ON GUIDE'S SOLID SUPPORT.