Guided treks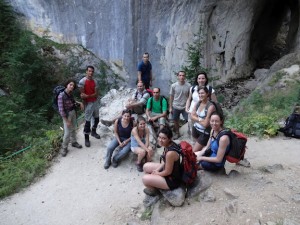 We offer large variety of programs, divided by lenght and difficulty. This way we leave for a while our everyday life, and get in touch with the nature. We're going to experience beautiful places and panoramas, new friendships, pleasant moments… And if wanted – reaching the limit of your own capabilities!
Top-tree amusement park

This attraction is suitable for groups. It's situated in Sport-Ecological Center, village of Dolni Lozen, 20 km south-east of Sofia. There are a few different elements included. A bivouac – offers conditions to camp, close to the nature. After, there are "surviving trail" – made fro speed and agility competition, that offers a combination of obstacles to pass. The next element is our little top-tree amusement park – obstacles again, this time above the ground, in the trees. The culmination is a 90-meters long trolley, that brings us to the final point.
City climbing wall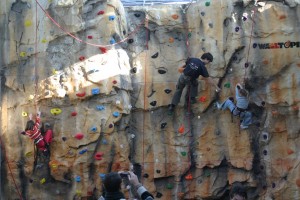 It's in Sofia (City Center Sofia mall), just a step away from "European Union" metro station. It gives perfect conditions for absolute beginners in climbing. Those first steps might lead you to extreme activities like sport climbing, ice climbing or even alpinism.
Teambuildings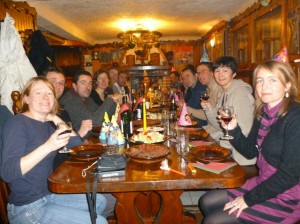 We organize corporate events, dedicated to teambuilding through common games and activities.