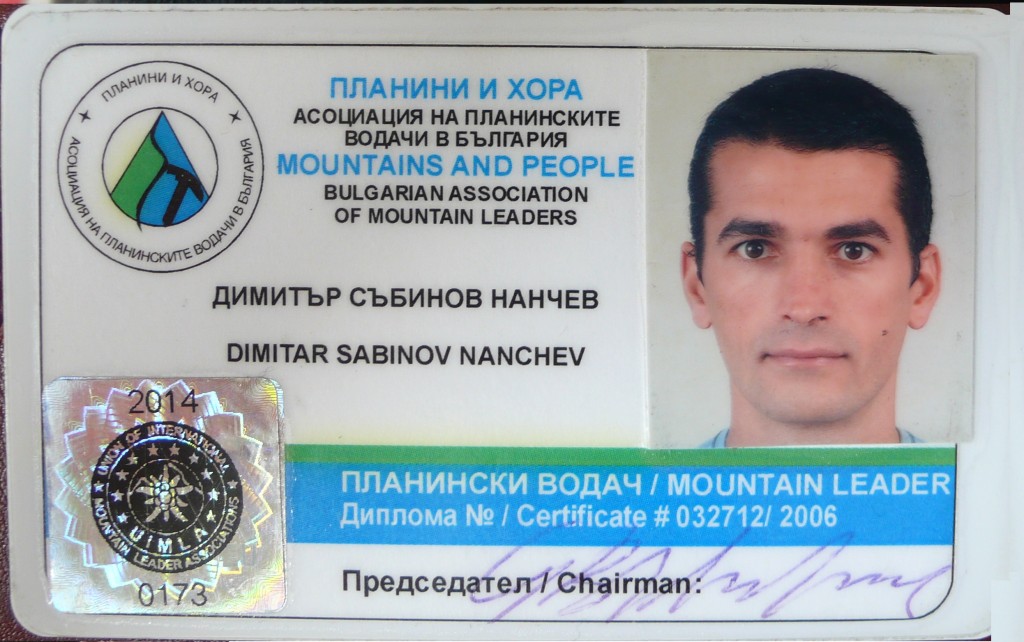 Born in 1979. Education: language high school, Bachelor's degree "History and ethnology", Master "Tourism". UIMLA certified mountain leader, guides tourists since 2007. Speaks English (fluent), French (intermediate) and Russian (beginner).
He has led groups in Bulgarian mountains and Austrian Alps, had customers from Bulgaria, Czech Republic, France, Belgium, Switzerland, Italy, Greece, Great Britain, Japan, USA, Taiwan, Hong Kong… Have been in the mountains of Romania, Macedonia, Turkey, France, Austria and Italy, did mountain bike in Serbia, sport climbing in France, euro bike trip (Denmark – Bulgaria)…
Interests: sport climbing, alpinism, Japan.