(back to level 5) Over time, he learned how to assist other outdoor lovers, he became Greenhiller the Mountain Guide (+20/520 points). On this new quest fluent English and French helped him a lot (+40/560 points). At first just a climber, later he became a climbing wall manager (+5/565 points). We all master some skills, so later we can put them in use and feel good about it. After, there comes a time when helping others to develop these skills also starts to bring satisfaction in us.
Finally, the same thing happened with video games. Greenhiller decided to make the transition from gamer to a game creator – just like some readers become writers. And began to acquire new skills related to this new profession – software testing (+10/575 items), work with visual design applications (like Photoshop, +5/580 items), introduction to C# and C++ programming languages (+5/585 points)… After a long break, he picked up a pencil, an eraser and a sketchbook with white sheets.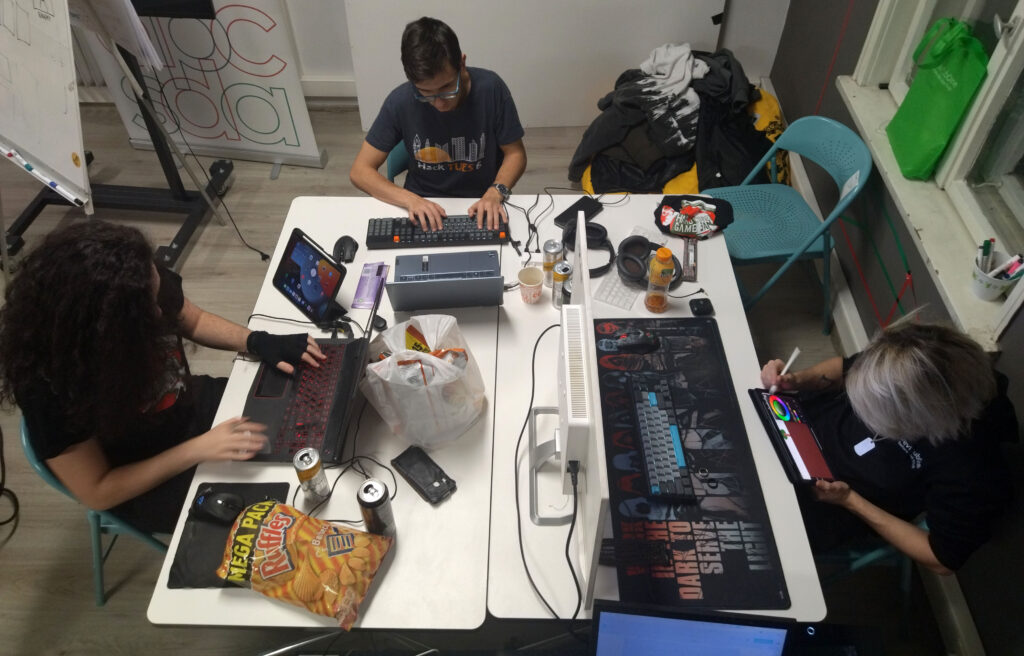 Greenhiller is about to use the skills he is currently developing. However, the first successful attempt was made – at Sofia Game Jam 2022 where, in a team of three, he made his first game (+8/593 items). Next one came right after that – on Hard Core Game Jam 2023. The rest is to be found in the near future. And so is his level 7.