(back to level 2) In the early 90s, a few arcade games and single game consoles could already be spotted in his hometown. This is when Greenhiller began his regular encounters with Super Mario, in a former electronics repair shop (+20/220 pts). A few game posters and two Nintendo SNES consoles had turned it into a game club. Around this time some famous Japanese animations drew his attention, their visual style reminded of certain games he already knew. Greenhiller liked those movies to the point of addiction and started to search for more (+5/225 points). In the era of VHS tapes and the absence of the Internet, they were not easy to be found.
Some game books also were published, and so the possibilities for imaginary adventures multiplied once again (+30/255 items). Greenhiller the Writer accepted this challenge and wrote a few game books himself (+30/285 points).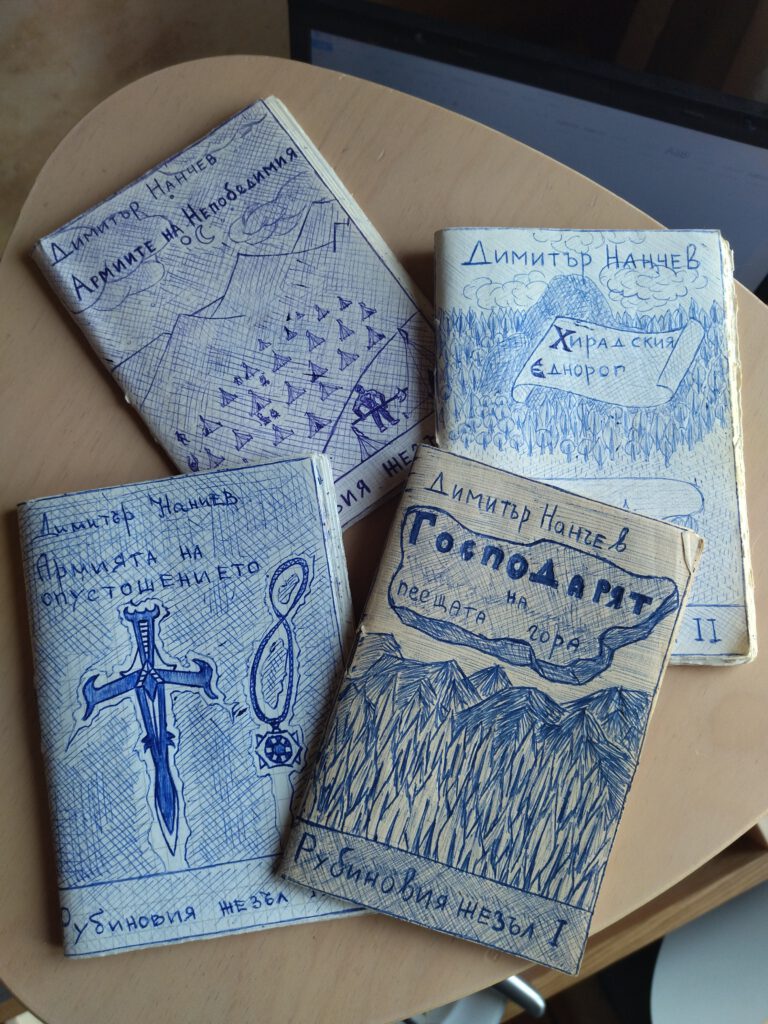 Among his drawings, some long and complete stories began to appear, told in the form of a comic (+15/300 items). The time has come for a new transition, predetermined by the approaching adolescence and all his new expertise. Greenhiller entered level 4.